All You Need to Know about Match Bonus Offers in AU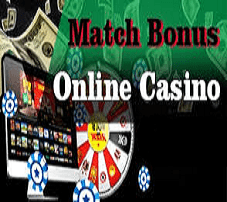 There's been an ever-increasing rise in interest when it comes to online gambling sites offering match and no deposit bonuses to Australian casino players. From the start of the internet to the development of smartphone technology, and even the 2020 pandemic, online casinos have been on the march. But this also means the industry's fiercely competitive, and this can benefit players through enticing promotions such as the match bonus.
What is a Match Bonus in Australia?
One of the most popular means of welcoming new players from Australia, and turning potential players into actual ones, is the match bonus. The way this works is simple. When a player makes a deposit, the Australian no deposit online casino puts in some money too (often a code needs to be entered in the cashier section of the site). It's worth noting that this isn't an unlimited offer, you can't slap in a million dollars and have the Australian casino do likewise. Usually, they'll match up to a ceiling of around a couple of hundred dollars.
The rate can also vary. The standard is 100%, meaning that for every dollar you put in, the casino puts in the same sum (effectively doubling your money). Sometimes this can be higher, and occasionally lower.
Most of the time, this promotion is only for a first deposit. However, they can cover multiple deposits. In these cases, the rate (and ceiling) for each deposit can be different.
Caps and Requirements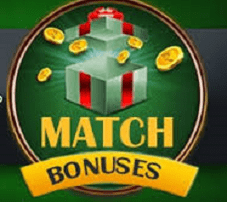 So far, so good, but every Australian online casino promotional offer does come with certain requirements. The withdrawal cap is a big one. This is an upper limit on how much money (both the initial sum and associated winnings) you can withdraw. Typically this is a few hundred dollars. In playing terms, this means you're better off avoiding massive jackpot games, because you won't be able to withdraw big winnings, and focus on slots with high RTP or card games with small house edges (blackjack being the most obvious).
A requirement that must be fulfilled before any withdrawals can be made is the wagering requirement. This is usually expressed as a multiple of the promotion's value, with 30x being about average. A match bonus of $100 with a wagering requirement of 30x would therefore require $3,000 in wagers (total) to be made before cash can be withdrawn. This restriction exists to stop people immediately cashing out the matched money.
Last, and least, practically every promotion comes with a time limit. These tend to be pretty generous, however, so it's just worth checking to ensure you don't accidentally fall foul of this.
Match Bonus Funding Methods for Australia
Sometimes promotions either require a particular funding method to be used, or exclude specific methods. It's as well to quickly check this potential requirement beforehand.
Match bonuses for Australians are amongst the most popular promotions for players and casinos alike. Hopefully you found this quick guide useful, and we wish you good luck using no deposit bonus codes giving free spins or free cash.